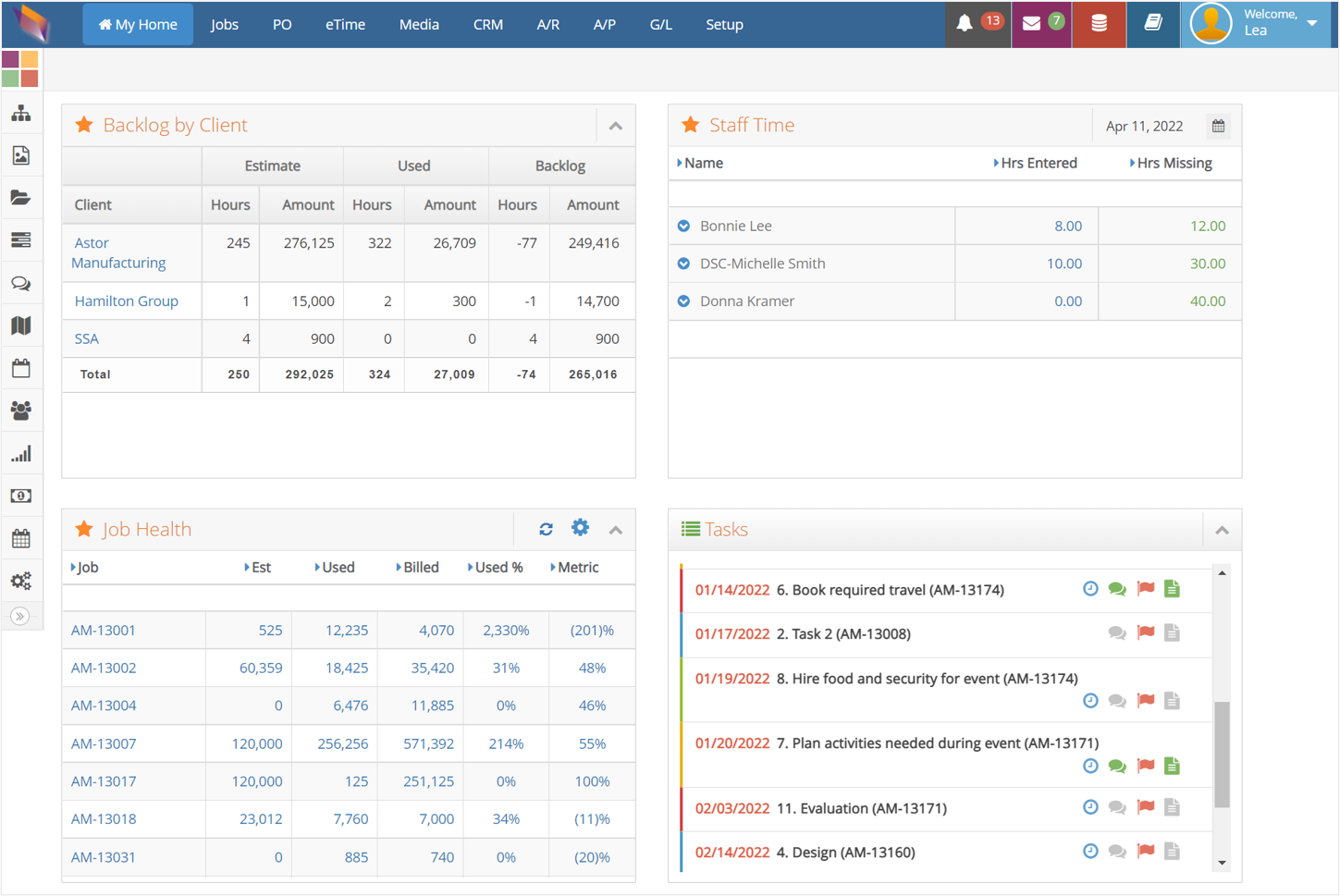 Dashboards & Business Intelligence
What gets measured, gets managed. So eSilentPARTNER provides user configurable dashboards and custom reports that contain a wealth of insights. With at-a-glance data, presented in visual tables and charts, users can proactively manage new business opportunities, current projects, and the overall company health. Plus, with embedded business intelligence, you can gain quick access to the actionable reports needed for your project and strategic planning efforts.
Dashboard Views
Executive
So they can manage what matters, company executives can see overall financial health and key performance indicators including Estimate vs. Billed, Backlog and In the Queue, Accounts Receivable Aging, Account Payable, Cash Balance, Income Statements, Revenue Projections, and more. Each dashboard report allows you to drill down from the original metric to the source level data.
Project Management
Project managers and assigned team members see only the summary information they need on jobs to manage projects for on-time delivery and profit margins. Dashboard visual cues, like hours estimated vs. hours used, or percentage complete, help users proactively guide the project towards success.
CRM
New business and client service personnel can view and manage contacts, clients, leads, to dos, opportunities, and reports all in one place.